Roam the Planet...Carry Stuff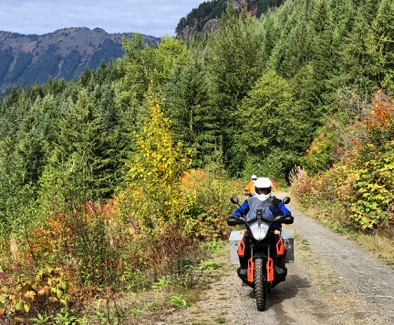 Backcountry travel by motorcycle is a great way to enjoy the country.
Getting off the beaten path requires planning.
Experience teaches us to carry items for mechanical and tire issues, and at times, spare fuel.
MotoTubes and MegaTubes are great options to keep tools, tire repair items, extra fuel and first aid kits on board.
The Tool Tube is a rugged and versatile storage solution for many adventure applications.
Dual Sport Motorcycling, Motorcycle Touring, and anyplace
where weather resistant and secure gear,
tool, or extra fuel storage is required.
Tool Tubes are constructed of injection molded polypropylene.
Integral mounting brackets have molded bolt holes.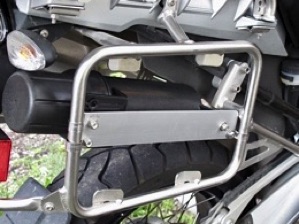 MegaLock Kit on DR650 with Happy Trails pannier rack
MotoTube on Vstrom 650 with Givi side racks.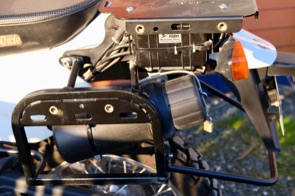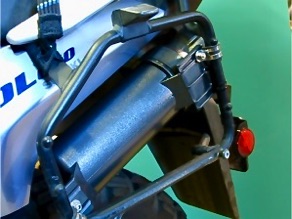 BMW R1200GS with MotoTube Kit installed on optional plate.